Multiwood
Multiwood (UAE's top leading importer of Office Furniture) founded in 2022.
Multiwood has become the unanimous provider of imported office furniture and accessories with the best admirable clients in both corporate & non-corporate sectors. Our products have become prominent and remarkable for their exquisite design, durability, and innovation.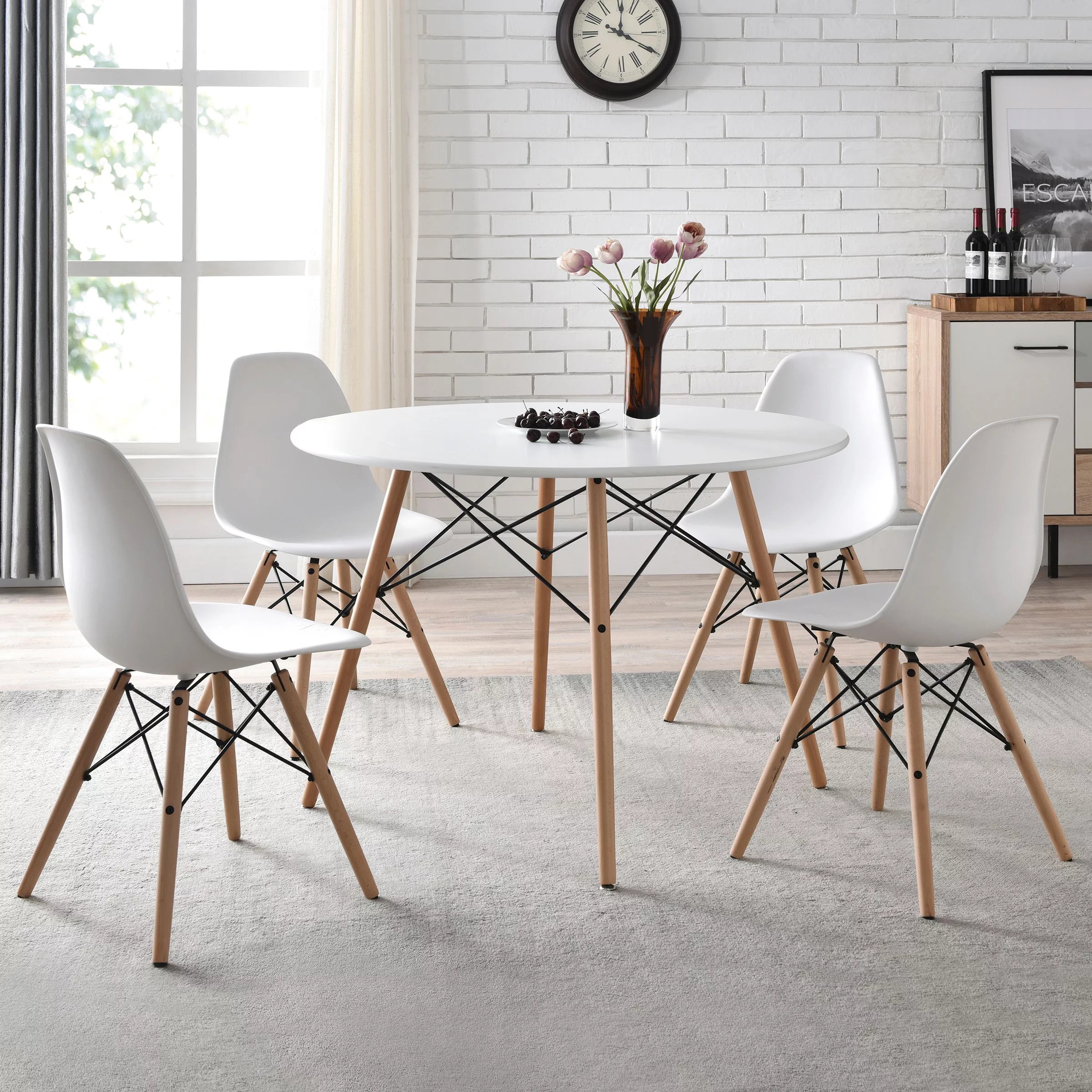 Impressive
This chair will float your boat!
Designed with a modern aesthetic and made with high quality solid teak, this elegant dining chair is the perfect addition to any dining area.
★★★★★

Hi everyone,
I bought my whole office furniture from Multiwood as my colleague suggested. I really impressed by the high quality and fully furnished furniture. They delivered me on time and their dealing was absolutely amazing for me, they offered me high quality imported chairs at a very reasonable price with respect to the market. I suggest you guys buy your office furniture from Multiwood. I'm sure you guys will definitely enjoy their amazing articles.

Misha Irfan
★★★★★

Hello guys,
I visited Multiwood last week and I decided to buy my whole office furniture from Multiwood. Actually they offered me quality products with reasonable price, their staff was also very professional. They delivered me furniture in time and their professional team set my furniture in office. I highly recommend Multiwood to you people

HUZYFA
★★★★★

Bought another 10 chairs to 'top up' on the 50 we bought last month from MULTIWOOD FURNITURE. The order went through quickly and easily. Then Mr. Hamza phoned to provide details of the delivery, which was quicker than I had expected.  The delivery driver turned up on time and was happy to offload the chairs for me.  Excellent service and really pleasant people to deal with. And yes excellent value for money too!


REHAN ASGHAR
★★★★★

It cost me a lot but it worth to buy

AMNA ILYAS
★★★★★

We ordered a range of tables and chairs from multiwood.ae. The furniture of multiwood was the right fit for our venue, perfect quality, sturdy and durable. The customer service of multiwood was exceptional in all aspects, especially when helping to decide on the correct furniture and specific measurements for the unique spaces. We were very pleased with the speed of delivery. Excellent service from beginning to end.

Zakariya
★★★★★

First time ordered furniture from Multiwood, will definitely order again. A well-presented website which is easy to use and good prices dealt with several staff who were all helpful. Products were as described and arrived on time and the delivery price was also very reasonable. Quite impressed also with the range of chairs on offer.

ANDREW SMITH
★★★★★

Multiwood is very great and the quality was fantastic

HIRUSHI
★★★★★

The furniture was well furnished and quality unspecable

NABA HAFEEZ
★★★★★

When I received a decent package that was very well packed and then I opened it, my eyes sparkled with the well-polished furniture. The quality was fantastic when I used it. I basically ordered outdoor furniture from multiwood for the rest of my family, which was very non-specific. I placed it in my backyard, whenever I want to spend quality time with my family, I always remember the furniture I ordered.

IBRAHIM ALI
Our happy clients
5000
+
Satisfied costumers
Contact us
We'll get back to you ASAP.
Welcome to a world of furniture:
There are many things to think about when setting up your office. You should choose your best office furniture, like chairs and desks, with how easy they are to use and how they look in the room in mind. Because of this, it is important to hire a trusted and skilled furniture company to advise you on the best options for your business.Multiwood UAE's main goal is to sell cheap, high-quality Office Furniture to businesses of all kinds. Everything in the office, from desks and chairs to filing cabinets and meeting tables, has been carefully chosen for your comfort and efficiency. We can help you find the right goods for your needs, whether you're setting up a brand-new office table or giving an old one a makeover.
Here are some of the reasons why working with Multiwood UAE is a good idea:
Characteristics of Reliability:
It's important that business furniture is of good quality. You need furniture that is strong, comfy, and will last a long time. This is why we only sell furniture from well-known names that we know will last. All of the things in our catalog are made with high-quality materials and are made to last for many years of daily use. You can be sure that the furniture you buy from Multiwood UAE will last for many years. Your office table in UAE is unique, so the furniture you choose for it should show that. We have a wide range of styles to choose from, from classic to cutting-edge. Whether you want a sleek, modern look or a basic, classic look, you'll find it here. If you can't decide how to set up your office, our helpful staff will point you in the right direction.
Flexible Choices:
When you have special wants, custom furniture is a great choice. Because of this, many of our goods can be made to fit your needs. We're here to make sure your Home Furniture fits your needs, from helping you choose the best fabric for your chairs to help you find the right height for your meeting table. We sell a wide variety of furniture made from wood, metal, glass, and cloth, among other things. This means that you can find things that not only look good but also fit your wants and your money. Since buying Office Furniture is a big investment, our customer service team is here to help you make the right choice. We offer service that can't be beat, from the first time you visit our website to the time your new furniture is delivered and beyond. Our friendly and experienced customer service team is always ready to help you out if you have any questions or need advice about furniture styles or materials. We think that everyone should be able to get high-quality furniture, so on our furniture website, we offer low prices for everything. We have a clear pricing system, and we never cut corners on quality to save money.
Prices that compete:
At Multiwood UAE, we think that imported office furniture shouldn't take away from even the nicest working space. This lets us sell our goods at low prices without lowering their quality or making them less durable. We promise to give our customers the best deal we can find without lowering the quality of the service they get or the comfort they enjoy. The prices and good quality of the furniture we sell online are also a plus. We work hard to keep our prices low because we think everyone should be able to buy nice furniture. With our regular sales, discounts, and open payment plans, you can get the furniture you need without going in to debt. You know you're getting a great deal because our furniture is made to last.
Shipping is both quick and sure:
When it comes to setting up your desk, we know that time is the key. Because of this, we're proud of how quickly and reliably we ship. Whether you're buying just one desk or a whole office's worth of furniture, we'll work with you to make sure it arrives on time and in good shape and the office furniture near me In addition to these perks, we also have a number of services that can help you get the most out of your Office Furniture. These include:
Our experienced team can help you plan your space so that you can get the most out of it and be as productive as possible.
We offer professional construction services to make sure that your furniture is set up in your home properly and safely.
Our guarantee covers all of our goods, and we're here to help with any repairs or upkeep you might need.
The right furniture is the first step toward a comfortable, efficient, and visually pleasing workspace. At Multiwood UAE, we want to help you find exactly what you need. With our high-quality goods, many choices, low prices, and great customer service.
Get the best furniture for work from home:
As more people choose to work from home, it's getting more and more important to have good office furniture supplier in UAE. Whether you work from home or in an office, having the right furniture can make a huge difference in how comfortable and productive you are. In this piece, we'll talk about why having the right Home Furniture in Dubai is so important and where to find it. It can take a long time and be a pain to look for furniture. Problems with delivery and set- up must be dealt with, a long with frequent store trips, price and style differences, and set-up. On the other hand, shopping on our website for furniture is easy and convenient. You can shop for furniture on our website from the comfort of your own home. With just a few clicks of your mouse, you can quickly and easily compare styles and prices, read reviews from other buyers, and make a purchase. Our ways of getting around are quick and reliable, so we can bring your new furniture right to your door.
Why you need the right furniture for your office:
When setting up a home office, many people put getting things like a computer and printer at the top of their list. These are important things to think about, but they shouldn't be the only ones. Having good Office Furniture in UAE can make a big difference in how well you do your job because it makes you both more comfortable and more productive.Most importantly, comfy furniture at work can help you feel less stressed and work better. If you spend a lot of time at a computer every day, you need an Office Chair in UAE that will keep your back straight and keep you from slouching. Also, make sure your desk is the right height for you so you don't spend the whole day hunching over. When aches and pains don't bother you, you can pay full attention to your work.
Good online office furniture can help you stay more organized and focused at work, in addition to making you feel better physically. When everything, from your computer to your pencils and paper, has its own place, you're less likely to waste time looking for lost things or getting distracted by clutter. If your office is clean and comfortable, you'll be able to work faster and pay more attention.Lastly, wholesale office furniture can help you turn your home into a clean and efficient place to work. Well-designed and well-furnished office space can help you feel more confident and get more done, whether you're at work or meeting with clients. When you like where you work, you're more likely to put in the time and effort you need to do well.
The Best Choices for Office Furniture:
After reading this, you should understand why it's so important to choose the right Office Furniture in Dubai. Here are some things to keep in mind when shopping for office tools for your office furniture:Think about where you work. Before you start buying things for your home office, take a good look around. Where are we talking about, exactly? What size desk do you want, a big one or a small one? Do you think you might need more space? Taking your room and personal tastes into account can help you narrow down your choices and find furniture that fits your needs.Think about how you do things. How do you work right now? How much room do you need to spread out so you can do more than one thing at once? When choosing luxury office furniture, think about how you spend your days and what tools you need to get things done.
We can't say enough about how important it is to have comfortable best office chairs. Make sure your desk is at the right height for you, and try to find seats that support your back and spine. Don't be afraid to try out different pieces of furniture before you buy them to make sure they are comfy and useful.When it comes to Office Furniture, you generally get what you pay for. Even though high-quality purchases may cost more at first, they will save you time and effort in the long run. You won't have to change high-quality parts as often because they are stronger and will last longer.Shopping for furniture isn't easy, but you need to do it before you move in. Whether you're looking for a new couch, a dining set, or a bedroom set, you want stylish, comfy, and long-lasting pieces. But there are so many choices; how do you choose? Visit our website for home things if you need help. In this article, we'll tell you why our furniture website is the best place to find the right things for your home.